Estonia and Turkey Held a Joint Nordic Walking Event on the Bosphorus Bridge in Istanbul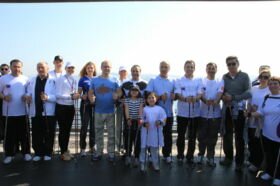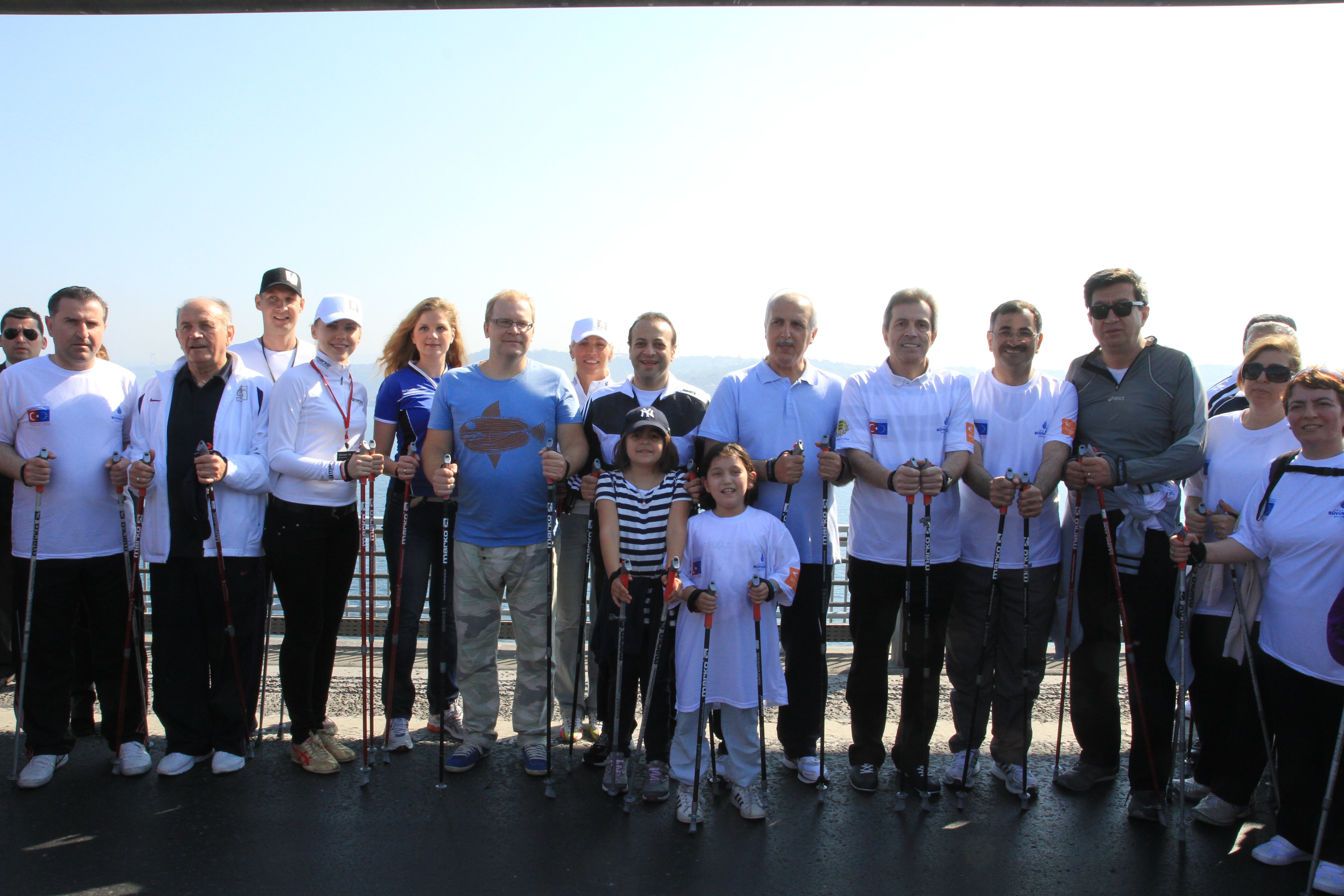 View all photos
07.05.2012
Video
Today in Istanbul, the European Capital of Sports for 2012, Foreign Minister Urmas Paet and Turkish Minister for European Union Affairs Egemen Bagis participated in a joint  "Nordic walking across continents" event, promoting Estonia in Turkey and introducing a news sports to the people of Istanbul. The Nordic walking event took place on the Bosporus Bridge, which connects Asia and Europe.
The walk was co-organised by the Estonian Embassy in Ankara, the Turkish Ministry for European Union Affairs, the city government of Istanbul, and the governor of Istanbul.
The goal of the Nordic walking event was to introduce Estonia as an innovative, dynamic and open country, as well as to promote fitness activities. Over a thousand people from Turkey, Estonia, and other countries participated in the event. The mayor and governor of Istanbul also took part in the walk.
In the meeting with Turkish Minister for European Affairs Egemen Bagis that took place after the Nordic walking event, Foreign Minister Paet said that Estonia recognises Turkey's efforts to find a peaceful solution to the conflict in Syria and to resolve the tense situation in the region. "We highly value Turkey's aid to Syrian refugees and we are also prepared to contribute humanitarian aid in order to alleviate the situation," he stated.
When talking about European Union-Turkey relations, Paet stated that the positive agenda to support negotiations with Turkey should not become a replacement for accession negotiations. "Opportunities must be found to move forward with accession negotiations," he noted. "It is positive that political dialogue with Turkey on essential foreign and security topics has become more profound," he added.
Paet said that Estonia supports a visa dialogue with Turkey with the goal of establishing a visa waiver between the European Union and Turkey and concluding a readmission agreement. "The European Union should establish a visa waiver first and foremost for its closest partners, and candidate countries are at the top of that list," he added.
In talking about bilateral relations, Paet reiterated that Estonia hopes a direct flight will soon be opened between Tallinn and Istanbul. "This would help to enliven economic relations and increase tourism," he said.

Photos: http://tinyurl.com/chaz8ra